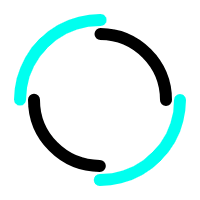 Syllabus of Vastu Vipra
Home Vastu
Introduction of Vastu Science : Effect of cosmic energy and its centralization. Vastu Purusuh, directions and use of magnetic compass.
Selection of Land : The atmosphere around the land, shape of plot, inclination of land, vithi, Angles of land, Pathway to plot, Testing of land, Direction analysis of plot.
Vastu Vedh : Obstruction of the main gate, obstruction due to tree, shadow, tap, pole, building, road and other miscellaneous things.
Home Vastu Analysis : The source of water, storage of water, exit of water, Boundary wall, Doors, Windows and Ventilators, Stairs, Garage, Room of Master Room of House, Bedroom, Study Room, Dining Room, Drawing Room, Guest Room, Worship Room, Kitchen, Toilets, Bath Rooms, Store, Verandah, Basement, the Brahmasthan.
Home Vastu Decoration : The Vastu of colors, Auspicious Articles of Vastu, Vastu of flowers, climbers and pictures etc.
---
Remedies of Home Vastu
Vastu-Planets Relationship : Vastu chakra, types of vastu chakra and introduction to deities. Relationship of planets with directions, Nature of Planets, Results of Planets and Remedies.
Vastu faults analysis : Problems caused by Vastu faults, Determination of Vastu faults by study of problems of families.
Remedies for Rectification of Vastu Faults : Remedies by Feng Shui, Use of Pyramids, Remedies by Vedic Methods, Yantras, auspicious items such as pictures, bells, statues etc.
Environmental Vastu : Appropriate place for trees, fruits, flowers and plants. Which trees should not be planted.
---
Practical
Practicals : Understanding map, visits to houses and vastu dosh rectification.