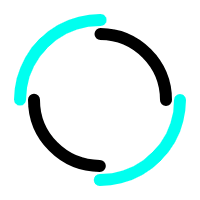 Syllabus of Vastu Acharya
Commercial & Industrial Vastu
Commercial Vastu Analysis : Analysis of Direction of Shop or Office, Directions of door, Cabin of Chief, Reception, Direction of Sales Manager, Direction of Customer, The Worship Room, Room of Employees, Workshop, Store, Seminar Room, Guest Room, Cash Room, Kitchen, Toilets etc.
Industrial Vastu : Selection of land, Inspection of Plot and Surroundings, The Main Gate, The Security Room, Arrangement of Industrial Complex, Roads, Place of worship, Trees and Plants, Environment, Water Supplies, Arrangement of Utilities and Power Supplies, Pollution Control, Workshop, Store, Godown, Tank Areas, Boilers, Laboratory, Canteen , Employees Rest Rooms, Toilets, Bathrooms.
Specific Vastu Analysis : Vastu analysis of Hotel, Restaurant, Hospital, School, Ashram, Temple, Cities etc.
---
Feng Sui and Rectification of Vastu faults
Feng Sui Pyramid : Five elements of Feng Sui and their directions, where to place what.
Pyramid : Pyramid energy and its use.
Vastu Faults Analysis : Problems caused by Vastu faults in Hotel, Restaurant, Hospital, School, Ashram, Temple etc., determination of Vastu faults by study of problems of families, business or industry.
Environmental Vastu : Placement of trees in a colony, park or industry, appropriate place for plants and trees, fruits and flowers.
Muhurta Analysis : Muhurt for Land, construction, Machinery Installation, Beginning of work.
---
Practical
Visit to offices, Industries, Schools, Temples, Markets, Cities, Historical places, Hospitals, Restaurants, Hotels, Clubs, etc. to test the knowledge and skills in vastu analysis.