Kua
Numbers
3
Element
Wood
Lucky
Directions
South, North, South-East, East
Dominant
Colours
Red, Orange
Colours : Greens and Jade Greens.
Direction : East.
Animal : Dragon.
Shapes : Rectangular Shapes.
Bedroom/Home/Office Location : East, South, North and South-East.
House Zones : Ideal for living in a house where door faces North or South.
Avoid Colours : Metallic Gold and Silver Colour.
Health Problems :
You are commonly blessed with good health. But be careful to maintain the health of your liver and gall bladder. Avoid irritant drugs and non-veg foods. Try to keep yourself as calm as possible or it could cause you mental ailment.
Profession :
You could do well in any occupation which is required planning and directing. You could do well as a photographer, filmmaker, computer engineer, or any type of consultant.
Personality Profile :
You are independent kind hearted and practical person. No one can't predict what a Kua 3 character is up to. You are a good advisor or excellent problem solution provider. You tend to manage too many activities and work at a time, which could burn you out. Make sure you take sufficient rest or your health would suffer. Under too much pressure you tend to snap and sometimes resort to crying. Your anger does not last for too long, as you understand and find the root of the causes very soon. Your finances are something that you have no control on as you have a habit of independent in the area of spending. Try to keep a check on your shopping tasks to achieve some kind of stability and balance with your income. When under stress it is suggested that you take time out for quiet peaceful moments and the best place is woods or the ocean. Try to pay responsiveness to the needs of your loved ones, as this will help you understand their needs.
Relations :
As much as you are impatient. Your kind-hearted attitudes makes the other person tolerant, as you tend to go out of your way to offer a helping hand. Spending time with your loved ones will help you improve your relations.
Acharya V Shastri Invited you to the Wonderful World of Fengshui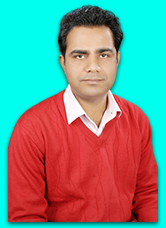 Acharya V Shastri
(world Famous Celebrity Astrologer)
---
204, 2nd Floor, Plot No.1, Pocket 4 Market, Sec-11, Dwarka, New Delhi-11075
+91-9205722942