Kua
Numbers
1
Element
Water
Lucky
Directions
South, South East, East, North
Dominant
Colours
Black, Blue
Colours : Black and Blue.
Direction : North.
Animal : Pig.
Shapes : Rectangular.
Bedroom/Home/Office Location : North, South, East and South East.
House Zones : Ideal for living in a house where door faces North or South.
Avoid Colours : Any Shades of Brown Colour.
Health Problems :
You are liable to illness related with kidney, bladder, sexual body organs and both ears. Be careful to wear warm clothes in winter as you are sensitive to cold. Be cautious of over involvement or drink of alcohol. Your nerviness can cause you emotional suffering consequently try not to allow your body to convert into weak.
Profession :
You are most suitable professions is need a mental rather than physical force. You do well in fast food centres, restaurant and bar business and any other career that involves liquids. Research, writing, sales are correspondingly some of the fields you could best in.
Personality Profile :
Water space characters are very secretive while perform to be outgoing. Simply quiet and calm, people of this element are very persistent, opinionative and decline to listen. They incline to narrowly observe others. Their emotions and feelings can be very penetrating at times. They are ardent lovers. They always need their own individual space and a partner have to understand, this need for secrecy with the Kua 1 personality. They are generally known as the cold types and will have to put extra more effort to communicate with the loved ones and reassure them of the warmth in a relationship. They are flexible to changes and like the element of water adjust into any atmosphere or location without much struggle. They are so much intuitive and true in their judgment almost for other people.
If this natural talent is refined, they could manage the most problematic situations in life and business. Their memory is very high-pitched and can always recall all the incidents with clearness. It is most important that you find time for quite reading and meditation for always listen to your inner voice.
Relations :
As known as much as people of this sign are ardent lovers they also have a pattern of remaining detached while being attached to someone. You need to make an extra work to develop your relationship and listen to the needs of your spouse or loved ones. The streak of coolness in you can sometimes make the other person insecure in this relationship.
Acharya V Shastri Invited you to the Wonderful World of Fengshui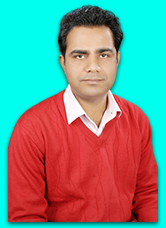 Acharya V Shastri
(world Famous Celebrity Astrologer)
---
204, 2nd Floor, Plot No.1, Pocket 4 Market, Sec-11, Dwarka, New Delhi-11075
+91-9205722942