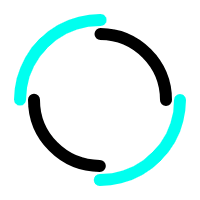 Examination Procedure
Examination
The examinations will be conducted at the end of semester.
Each course shall comprise 2 papers. It is essential to secure minimum 35% marks in each papers. Minimum 50% marks are required in aggregate. Only then students will be issued a certificate.
The unsuccessful or absent student may sit in examinations in the next semester after paying additional examination fees of Rs. 500/-. If they want to revaluate one paper only they should deposit Rs. 200/- only. The reevulation fees for all papers should be Rs. 500/-.
In Rishi course one has to write detailed analysis of an example problem and a thesis on comparative study of two or more texts on a given subject. It is necessary to obtain minimum 35% marks in each and minimum of 50% marks in aggregate.
For Jyotish Maharshi, the viva voce examination for thesis will be conducted by an expert of that area and his decision will be final for approval of thesis. Completeness and new ideas will be the deciding factors.
Language
The study material will also be provided in same language. If due to some reason the text material is not available in regional language then the students may opt for Hindi or English texts. However the student can write in regional language in examinations.
Course Material
The desired study material will be provided to every student by the centre. Required text book will be given to students. Additionally students will be given horoscopes in astrology courses or a compass etc. in vastu course.
A list of additional recommended books will be given to you which you can purchase from the market.
Attendance
Minimum 70% attendance is compulsory for appearing in the examination. In special circumstances the decision of the Chapter chairman will be final.