Uttara-phalguni Nakshatra Baby Names
---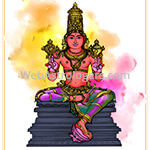 Uttara-phalguni Nakshatra
Location
26.40 Leo to 10.00 Virgo
Ruler
Sun
Symbol
Fig three
Deity
Aryaman
Varna
Warrior
Alphabets
Te, Ta, Taa, To, Pa, Paa, Pi, Pee
Character and general events:
The native enjoys a contented existence. He's lucky in many aspects. He includes a pleasing behavior. He shows extreme sincerity altogether. Outstanding non secular inclinations additionally characterize him. He enjoys a decent name for his welfare work.
While he's clean hearted, he's hot tempered additionally. He doesn't have the requisite patience or tolerance. Once he boils in rage it'll be terribly troublesome to calm him down. Later on, he's left repenting over such outbursts once it's truly too late. However, he won't admit his fault at any price. Although he's convinced that he has done a wrong factor he won't admit the actual fact. He blessed smart reasoning skills and is tactful.
Education and sources of earning/profession:
The native of the Uttara Phalguni Nakshatra could be a self-dependent employee, therefore he seldom takes any facilitate from anyone in his career, on the other hand he additionally acts with an excellent deal of responsibility, therefore he seldom goes wrong. He can ne'er cheat anyone, and detests it once somebody tries to cheat him. He earns well from jobs that need him to come back directly in grips with the shoppers. He's stubborn and it's terribly troublesome to vary his call once he has created it. He can face much miseries until the age of thirty two, except for six years subsequently he can build speedy progress as per his needs. Later in life, after 50, he can gain nice name with fame.
Ashwini Nakshatras Baby Names Start with the Letter :