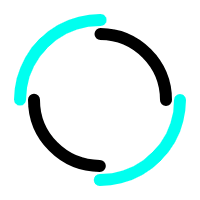 Syllabus of Jyotish Vipra
Astrology Calculations
Astronomy : The solar system, Stars, Planets, Satellites, Earth, Equator, Latitude, Longitude, Zonal time Longitude, Ecliptic, Equatorial circle. The Solar and Lunar eclipses, Declinations of Sun, changes of seasons, Distribution of Zodiac by signs and constellations, Rahu-Ketu, Point of Equinox.
Astrological Mathematics : Calculation of Time Standard, Local and Greenwich, Sidereal time, Sunrise and Sunset, Duration of day and night, Calculation of longitudes, 12 houses of horoscope mid and starting points of houses,, Planetary degrees, The Retrograde and Direct motions of planets, Rising and setting of planets, Casting of Horoscopes- Natal and chalit, calculation of Vimsottari dasha and antardasha.
Divisional Charts : Calculation of Lagna, Hora, Dreshkan, Chaturthamsha, Saptamsha, Navamsha, Dashmamsha, Dwadashmsha, Sodshamsha, Vimshamsha, Chaturvimshamsha, Saptvimshamsha, Trishamsha, Khavedamsha, Akshvedamsha, Shastiamsha.
Panchang : Uses of Panchang to find out Tithi, Paksha & Month, to know panchang of a day, increases and decreases of Tithis, Kshaya and Adhik maas, Names of twelve months of Indian calendar, Nakshatra, Yog, Karan.
---
Predictive Astrology
Planets : Characteristics, Natural friendship, Temporary friendship, Fivefold friendship, Exalted and Debilitated signs of planets and degrees, the Mooltrikona signs and Own signs and their degrees , enemies of planets, Significators, State of planets (Avastha, Aspects of planets, Rahu - Ketu.
Signs : Characteristics of signs, their nature, elements, even and odd signs, Male, Female, Dwipad, Chatushpad, Keet, fixed, moveable and mixed signs, earthy, airy, fiery and watery signs, shirshoday, prishthodaya and ubhayodaya signs.
Houses of Horoscopes : The 12 houses, their significators, Kendras, Trikonas, Trik, Trishday, Apachay, Upchay.
Yogas : Combinations formed by Sun and Moon Sunafa, Anafa,Durudhara, Kemdrum, Vasi, Vesi, Ubhayachari, Budhaditya yog, Gajkesari, Chandra, Mangal, Amala yog, Panchmahapurush yogas Ruchak, Bhadra, Hans, Malavya, Sas , Wealth and Rajyogas By lords of Kendras and Trikonas.
Analysis of Dashas : Position of Lord of Dasha in Ascendant, Relationship of lord of Antardasha with Lord of Mahadasha, Analysis of Vimshottari Mahadasha and Antardasha. Dasha as timer of event.
---
Practical Astrology
Practical : Practicals on zodiac signs, casting horoscope & matching with computer horoscope & finding the reasons for variation. Making horoscope of natives & comparing with their personality and events.