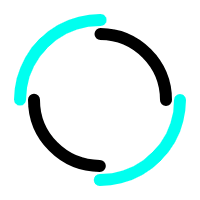 Syllabus of Jyotish Praveen
Predictive Astrology
Analysis of Horoscope : Result of 12 Houses of Horoscope and Analysis of Yogas. Question of natives of various ages and prediction technique. Analysis of health, finance, education, profession, children, marriage. Kaalsarpa dosh and remedies. Analysis and use of Divisional charts.
Dasha and its Results : Revision of Vimshottari dasa calculation and its results. To find birth time by determining dasha on the basis of events. Calculations of pratyantar, sookshama and pran dasha of vimshottari will be completed. Calculation of Yogini dasa and its results.
Transit : Use of transits for predictions, Effects of Jupiter, Saturn and Rahu in transits, effects of Sadesati and Dhaiya and their remedies, favourable positions of planets, Vedhas of planets, Reverse vedhas, Predictions of transits by dasha.
Ashtakvarga : To determine Bindus and Rekhas of Ashtakvarga, Sarvashtakvarga, Importance of Ashtakvarga in transit.
---
Remedies, Muhurat & Matching
Remedies : Remedies for malefic effects of planets, Importance of Stones-precious and semi precious, Importance of Yantras and Mantras, Worship of Planets..
Matching of Horoscope for Marriage:Ashtakoot matching Varna, Vashya, Tara, Yoni, Grih maitri, Gana, Bhakoot and Nadi, South Indian method of matching, Mangal dosh and remedies, Mangal vichar by lagna, Moon and Shukra. Effect of cruel planets on matching, Determination of Health, Wealth, Children, Age, Bliss etc.
Muhurtha : Panchang Tithi, Types of Tithis Nanda, Jaya etc Nakshatras, Types of Nakshatras, Tara, Calculation of Nakshatras, Vaar, Hora, Yog, Karan, Bhadra niwas, Bhadra mukh. Maas - Adhimaas, Kshaya Maas, Declinations of Sun - North and South. The Sarvarth sidhi yoga. Muhurtha for marriage, Muhurt for starting a shop, Muhurt for entering a house, Muhurt for journey, Analysis of Setting of Venus and Jupiter, Instantaneous tatkalik muhurta, Chaughadiya, Hora kaal, Rahu Kaal.
---
Practical
Practical : Predicting for horoscopes & comparing results with actual happenings; matching horoscope of married couples, predicting for their alliance and comparing in real life. To find a muhurta for an event and explain positive & negative aspects.