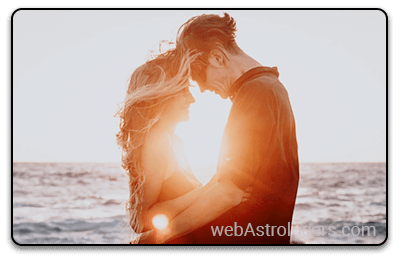 In this compatibility, even if they both are different sign, they have a lot of in common for a serene pair. The Libra lady and the Pisces man both have a calm nature and stay away from an exciting, emotional, or unexpected event or circumstance. They just need to keep in mind this relationship or else their love match can be a big failure. This love pair may not be same, but they can still be good for one another.
When the Virgo female meets the Pisces male, things begin unhurriedly and discreetly. They take their time understanding one another, and he doesn't mind her careful character. He is relaxed and flowing, means he agrees to anything she desires to do.
As the Virgo woman in love is instinctive, she knows this right away and values his reliance in her aptitudes. She shines at caring for the slight things, and he likes this for he can be somewhat of an imaginative. This doesn't imply that the Pisces man in love is not sensitive to her wants, but she does take the controls more frequently to look after their obligations.
She recognizes he constantly has good meanings, so she's ready to agree to his calm nature at times. And he helps her to see the big dreams, taking her out of her shell.
The same is true when the Virgo female and Pisces male pair make a decision to bring the correlation to the bed. He is as loving as she is, but he expresses his love with more loving moods. The Virgo female sexually is very realistic. So this needs a bit effort to ignite, while she likes the effort.
Due to their common aptitude to talk this pair will go far. Pisces man is simply as instinctive as the Virgo woman, and these two will use this ability to continue a pleasant pairing.
The only likely problem is the Pisces man's leaning to take pleasure in dream over actuality. She doesn't like that sort of outlook, and he enjoys in it.
The Virgo female and Pisces male match will need to search symmetry between his pleasure of dreamy and her want for more realistic styles. But these two are very attentive to the pleasure of their mate, and this will help them to get a feasible solution.
And it will need effort to maintain things with each other, since Pisces man might not be as accountable as his Virgo mate. He is not very good with money, which will make her upset, and her serious temperament will hurt his deep feelings. This will make him to be cold while she is sure that she is correct in this match.
It will take a little time for the Virgo female and Pisces male to return with each other, for he doesn't mind moving back from the problem and she will take a long time to think about every one of their finest alternatives. But if she can learn tolerance with her sympathetic partner, and he can let her captious roll off his back, they will make the firm home life and love life that they both long for in this match.
This pair can be well and never-ending as long as these two make lots of tries to know one another. This pair may appear as being exceptional.