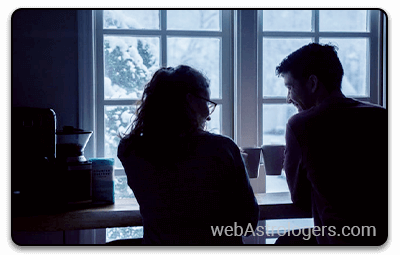 In the compatibility between Virgo female and Aries male, she is cool and reticent while he is brave and hasty. The earth sign Virgo is more passive than the fire sign Aries, and they have problem getting balance. But there is plenty the Virgo female Aries male couple might teach one another.
The introverted Virgo female will see the positive Aries male first, for she is very watchful. He'll be spending his time in an extremely enjoyable way and getting lots of notice, and she might get this thrilling. If the Aries male notices her, he'll be definitely taking the first step.
And once the Virgo female and Aries male start conversation, he'll recognize this calm female has fairly the dynamic intelligence and can continue with his interesting chat.
The Virgo female recognizes what her partner needs without a word, and she will bring it for an ideal sexual pairing. But she has a propensity to be more secured than her Aries mate in love, who can be a bit domineering with his physical skill.
The Aries male in love will need to be mild in his outlook, and she will need to put pressure for them to completely please their partner. If he can be very passionate, this will help her to open herself for more extreme sexual practices.
And naturally, she has no issue being the very passive individual, which stimulates him even more. With the precise methods, the love compatibility between Virgo female and Aries male certainly can be a satisfying pairing.
It will take effort to continue this sort of synchronization while, as the Virgo female in love likes a comfortable night at house and the Aries male likes being out and doing things. Pairing a Virgo female and an Aries male has its problems.
The Aries man will reach back to hold her hand if she desires to follow, but she will like to clear up every detail first, and this will make him upset. And that's when the Aries man's sudden anger will get inflamed, making her to move away from him to think about all alternatives for a solution.
But if the Virgo female and Aries male both are ready, they can learn a lot from one another and make better their circumstances. She can teach him endurance, and he can teach her naturalness, make a situation or activity fairer and balanced by giving an extra advantage or opportunity for each of them.
The Aries man likes her mind to details when she's giving him love, and she loves his extreme devotion to her in this compatibility.
If they are on the similar way, the Virgo female and Aries male pair can be together for long-time. Otherwise, they might get it hard to move forward.