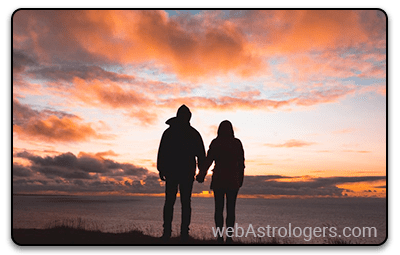 Let's start by talking about the stubbornness of the two signs Taurus and Aquarius for there are times when they are head on stubborn and can't decide properly. This might lead them to trouble or it can also bring bitterness to their relationship. They also have different types of characteristics that seem to attract them towards one another when they see or meet for the first time. While Taurus is simple and likes to hang around with people that have been there around him always, Aquarius female is the type who likes to meet people and of the times is changing she accepts them whole heartedly and moves ahead. Taurus male is often very lustful and passionate but his Aquarian partner might not be always like to make sex. Therefore the romance is not so great over here but when they are both on the same lines they seem to make the cutest couple. So, the careless and boring female Aquarian must be careful not to tick off her Taurus male who is so very passionate. She must try to spice up their life and their relationship with other many exciting things that involve them both if not sex. On other hand a Taurus male must also understand her concern and start hitting brakes as in when required keeping the relationship safe. These signs are both very strong and people born under this sign both have different and distinct individuality with specific norms and principles to lead their life and to satisfy their respective needs which can clash sometimes. Therefore the compatibility level between them is not so great for such reasons.
When they meet for the first time, the unconventional nature that they both have will attract one another. Some might also think as if it's their love at first sight and that they have found for what they have been looking for all these dry days. But as they get to know one another up close and personal, they start finding out the ideas and opinions they have about the world or about anything is so very contrasting or just different in general. They discover that the great attraction that they had was after all not so great and that the compatibility level over here drops down to the lowest point. However having said that there is always the possibility of keeping their relationship safe if they both try to compromise and settle down for what is best because as they are both sane people they can figure the best route out of a problem if they are given some time to think.
But at a larger side it is seen that being the strong headed sign individually they tend to impose their ideas and will on each other and it will also seem to a third person that they are both kind of right in their own way. Therefore most often it is hard to come to a solution that easily unless they are given some time to forget about it and move on with life. The orthodox and traditional Taurus fails to understand the radical thinking of the Aquarius female and vice versa.
Taurus man and Aquarius woman need to learn from each other's complex character rather considering them differences and fighting over it. Taurus man should be more open to what life has to offer and try to enjoy the small joys of life. Aquarius woman should learn to bring about more balance and stability in her life. Both should have an open mind and learn from one another.
Taurus man and Aquarius woman have a very complex relation due to their conflicting personalities. However if they learn to compromise and put aside their differences this relation can really work out. It is up to the two if they want their relation to work or not.