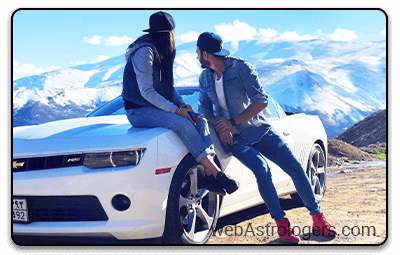 In the compatibility between Sagittarius female and Capricorn they both are opposite in nature. The Sagittarius female is always active and busy, while the Capricorn male is resolute and steady. She is full of liveliness and he is full of willpower. Jointly, though, both may support one another.
The Sagittarius lady will mostly always take the first step on the Capricorn male, for she is a social creature. As the shy person, he is probably off in a corner where watching the area. She is fascinated by his calm charisma and desires to know all regarding him.
As the Sagittarius lady talks him up she sees how reticent he is, and she takes this like a challenge to reveal more about his personality.
He is attracted by the entire of her talks, for the Capricorn man is not also traveled as she is. He enjoys being at home and spends most of their time there, although he does anything it takes to work on an aim. The Sagittarius lady appreciates his determined character for she possesses the equal ambitious energy he possesses
The Sagittarius lady and Capricorn male easily get their aims in dissimilar methods. He is a balanced, watchful and determined, while she moves ahead without thinking about the results. Both are captivated by their dissimilarities, and that is what take this pair towards the bed and makes better their love relation.
He is unhurried and sensual in his sexual manner and she is fast and zealous. But he doesn't do their sexual actions in that similar approach. The Sagittarius lady observes him as a mystery, and one she have to resolve to take maximal fulfillment from their love-making.
The Capricorn male is not simply enthused, so she might become fed up trying to keep him in the physical phases of their sexual relation. Sagittarius will need to effort and slow down at the starting to tease her mate with romantic mood and mild touches.
These sorts of changes will also need to carry on in other aspects of life, for both have totally different approach about everything. As she is fickle and positive, he is serious and practical.
He is the winning one in this Sagittarius lady And Capricorn male union, constantly cares for their money, while she could not care regarding finances. Sagittarius woman expend finances to an excessive degree which will make him upset. And when the Capricorn male at last demonstrates her his obstinate nature, she will feel confined in and desire to escape.
This will just increase their argument, for Capricorn man don not see the requirement to go distant from house. The Capricorn will need to give her more independence and she will need to stay at house sometimes if they want this union to run successfully.
They may learn plenty from one another as long as they become open minded. He may teach her organizing skills and tolerance, and she may take him places he'd not get to on his own ever. Jointly, this Sagittarius lady and Capricorn male match may last for a long time.