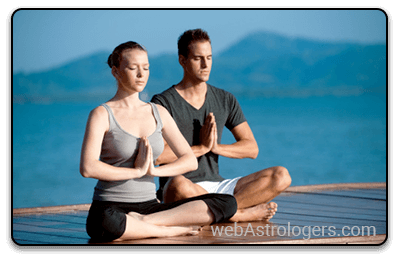 In the compatibility between Sagittarius female and Aries male both are full of enthusiasm and always busy and active. And if the Aries male may continue with the Sagittarius Female this love match will go on for a long haul.
There are lots of similarities in both of them. These two are friendly and like a nice social gathering, so bonding with one another is easy. The Aries male is bold and playful, and the Sagittarius lady is amusing and attractive. Their humorous talk runs entire night and they find they possess a lot same.
Neither one wants to be tied down, since the Sagittarius lady and Aries male are highly self-sufficient. And the Aries male will be amazed to realize that the Sagittarius lady is more fickle than he is.
While he may stay anywhere, she likes wander more than anything. Simultaneously he gets her exhilarating and chooses this is a challenge he is keen to accept. It's No wonder when this Sagittarius and Aries pair chooses to take their relationship to the bed.
And this is where both put pressure, for the Aries male is acute and fervent and the Sagittarius lady possesses the endless power required to maintain the same speed with him. She has learned a lot in her journeys and is more experienced in the live-making, suggesting new thoughts and points for them to undertake. He reacts with interest and enthusiasm, and she grasps his attention entire night.
The Sagittarius Lady and Aries Male pair will need to be watchful not to forget their obligations, for these two lean to initiate things and not end them. But if they are with each other, nothing may stop them as they have outstanding love compatibility in their correlation.
The single thing that may hold the Sagittarius lady and Aries male back at the bed is his domineering temperament. He has to recognize she is dedicated to him only, and she is not disturbed with such grave views.
The Aries male might be hurt by her cold, disconnected reaction to something he thinks is significant to continue their correlation. But if he may retreat and the Sagittarius lady may re-assure him she is in it for the long-term, they will have no issue maintaining things warm.
This is also right in the other aspects of their life, for both cannot stand when things become old. Aries man is become bore instantly, and luckily his mate is always stay away from boredom. They are comfortably living and doing their own thing, if she returns to him in the end.
The Aries man possesses an envious attribute, and it is very significant to him that she show her faithfulness and dedication. Again, this is not something Sagittarius woman bear in mind very sincerely, so she might sense smothered by his disadvantaged character. Simultaneously, the Sagittarius lady needs to know how wounding she might be when she leaves and neglects who loves her.
This exceptional Sagittarius lady and Aries male pair works well when both go on escapades with each other, for they understand one another's want for enjoyment and thrill.