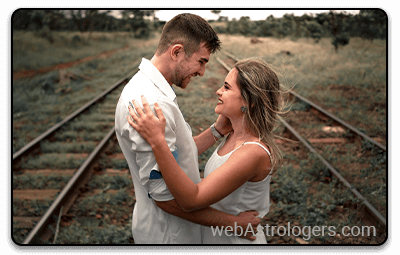 In the compatibility between Pisces female and Pisces male, when the Pisces female gets Pisces male both have really find their partner. Both can see in one another's emotional depths and know their mate in an approach no one else does. The Pisces female and Pisces male really make an ideal match.
Even if the Pisces pair has same interests, it's difficult for the Pisces female and Pisces male to get together for each one of them is introvert. And once they begin conversation, they will understand how greatly they are same. The Pisces female and Pisces male are both extremely instinctive and know they have the similar vision to life.
The Pisces-Pisces pair will instantly make a deep emotional relationship, and it's this love match that will take things in the bed. But since none of them wants to hurry things, they will slow in getting there.
But once the Pisces man and Pisces woman do eventually get in bed, it is a very gratifying time for both mates. She is supple and erotic and he is loving and passionate. They won't see if their partner doesn't look as concerned in their sexual pairing, for they are feeling it on the similar plane.
There is not anything that can come between the Pisces man and Pisces woman and they feel protected and secure with one another. And once they commit their love and dedication, this satisfying correlation will just intensify with time. This is also good in other areas of life, for they comprehend and admire their mate's fragile deep feelings.
The Pisces pair effort hard to keep harmony and calm in their home, and try hard to stay their lives away of drama. And this is often the matter between the Pisces female and Pisces male, until they need to handle every day duties. Neither one is great at managing money nor maintaining with responsibilities, which implies they will need to work out who does what to continue their comfy lives.
This can lead to strain, and they will both move away from one another to stay away from arguments. The Pisces man and woman will need to learn to remain united or mutually loyal and find a middle ground rather than just turning their back to their difficulties. The Pisces male and Pisces female will need to be watchful to remain firm when others attempt to hustle them.
The Pisces are very negligent, which is very good for them, but it might make others crazy. Luckily, they have one another to embrace with at night and share their thoughts, for nobody else rather knows how intensely they take care of their partner.
The Pisces male and Pisces female pair can handle whatever problems come in the relationship and live a happy life with each other.