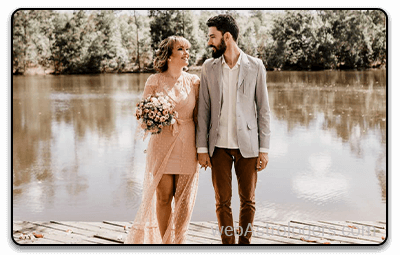 In the compatibility between Pisces female and Capricorn male, she is mild and emotional while he is firm and balanced. But together they can make a balancing match.
As they both are introverts, none of them prefers to go out and meet people. As they have many things in common. The Pisces woman and Capricorn man both like one another's company in a comfortable home. And both go slowly while making choices, having a careful temperament in common.
They like to take things unhurriedly and cautiously when making their correlation and this shared understanding makes stronger their love match.
And while the Pisces female can be more sensitive than he is, the Capricorn male is adequate tolerant to deal with her emotions with her. Due to this cooperation they grow with one another, they will finally make a decision to take things in the bed.
The Capricorn man will probably lead in sex, which she has no issue with. But he will need to add as much try into satisfying her as he does his vocation if he desires to be with his mild partner. And the Pisces woman will need to assure him that even if she may work as disconnected in their sexual pairing, she is committed just to him.
This will also help to maintain things balanced in other areas of life, for his faithfulness meets hers. Since the Pisces female and Capricorn male pair are so committed to their mate, they are capable of use their own strong points and to deal with their weak points.
The Pisces female does not take care of home duties, and he will naturally come up and manage the entire of their matters. And where the Capricorn male is determined and go-getting, she gives him visions and aims he would not have imagined by himself ever.
The Capricorn male is balanced and realistic in his love-making and she is a dreamer. While the Pisces female likes dream and mind games he couldn't care less about such less important thoughts. He possesses his tried and tested way, and while she is generally the slow in the two sexual mates she might really be tired of his frequent method.
The Capricorn man will need to learn to relax and concentrate on the present with her if he wants to connect in her emotional feel. And the Pisces woman will need to return to reality and delight in his firm physical enjoyments to complete his fulfillment.
When the difficulties come up he will become tough on her and she will become upset. The Pisces female will need to learn to support for herself and he will need to soften the unkind expressions that distress her fragile character. But if the Capricorn male can teach her inventiveness and she can help to soothe him after a tense day, they will continue a superbly calm life all through their life with each other.
Jointly the Pisces female and Capricorn male pair can improve their correlation by being open minded and learning from their partner's strengths.