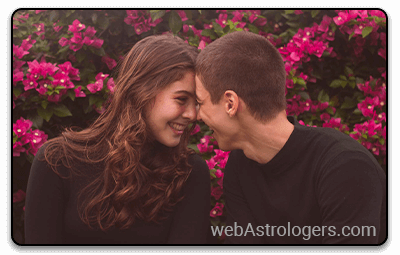 In the compatibility between Pisces female and Aquarius male, as both has a common want to comprehend everything near them, they move toward it from different point of views. The Pisces woman experiences things profoundly and the Aquarius man experiences things on a higher level. But at times both can meet in the middle in their love match.
The Aquarius man is a social person who likes to approach everybody regarding their thoughts and views. He sees she is a fantasist and looks at most important facts about a situation and the effects of that situation on other things in an intellectual approach, and she can notice he is very methodical. By her unbelievable instinct the Pisces woman recognizes he favors reason.
But he also possesses a matchless viewpoint on matters that astonishes others. As the Pisces woman and Aquarius man both have the similar want to come to a better perception of everything, she finally makes a decision to bring the correlation in the bed.
She understands what he needs and will effort to gratify him, and he will make a special effort to offer her exceptional waves of love. Due to their mutual trustworthiness, they will get an approach to make this correlation succeed.
And this kind of approach will have to continue in other areas of life. They unite her theoretical character with his creative thoughts and are capable of go ahead than either one could go on their own.
And as she can be relax and accept a situation, rather than trying to alter or control it that lets him to go out and chase his dreams. With her moral support, the Pisces female and Aquarius male pair can continue for a long time.
Physical relationship is where the dissimilarities between the Pisces woman and Aquarius man can comes to view, since she experiences their physical relationship emotionally and he experiences it intellectually. While these two like imagination and mind games, he requires more mental excitement than that.
The only main difficulty that can come up is when they have family duties to manage. None of them is mainly good at handling the routine jobs of daily living. They will both need to divide the responsibilities or settle on who will deal with such things.
This might cause worry between them, and he might be domineering in his disagreements with her. He might proceed and make choices without her, And since she doesn't care about dominance, she can't object.
But she will need to learn to speak for herself if she not agrees with him, and he will need to be watchful to keep away from hurting her delicate feelings.
In the Pisces female and Aquarius male pair both can offer their good traits of emotional profundity and rational thinking to make a very complete correlation if they're ready to be open minded.