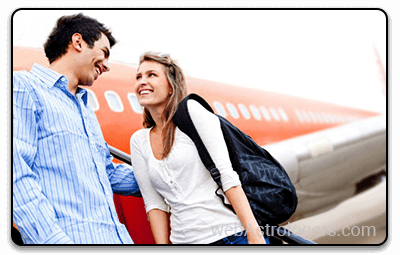 When two Leo and Scorpio come together there is a lot of experiences to be experienced. There will be lots of compassion, loyalty, devotion, passion, stubbornness and possessiveness. There will also be jealousy and other classes as both have strong and dominating personalities. Their connection is quite intense and they have mutual respect and admiration for each other which makes their bonding all the more interesting. Both are very serious when it comes to relationship and they will try their best to keep it as lively as possible. There are similarities and differences in their personality and they work it out well to ensure both does not lose their individuality when they are together.
The Leo is very stubborn, determined and committed person. Be it professional or personal life they are very serious about their responsibilities. They like to be in the lead and dominant all the time, but once you give them a responsibility they will fulfil it at any cost. They are extrovert and never find it difficult to adjust to new people or surroundings. Infact they will always be the first one to take the initiative. They have immense faith in their capabilities, sometimes to the extent of being proud and egoistic. The best thing that works with them is admiration and appreciation. If you request them to do something they will do so promptly and without any resistance, however if you order them they will never listen to you. For them authority is something which they want to use on others, not which someone uses on them.
The Scorpios are people who look tough and rough from the outside but on the inside they are very soft and emotional. They are intelligent, determined and ambitious people who never take anything lightly in life. They keep their emotions and secret closely guarded and remain highly dependent on people who are close to them. They like to live a luxurious and comfortable life and have a lot of passion running through them. They have a great eye for detail and nothing misses the hawk like eye of a Scorpio. They are always calm and composed and never lose their control over life even in the toughest of situations.
The Leos are dominant and arrogant at times however the Scorpio will not have much problem with this side of theirs. With time they will learn that it is a part of their personality and they need not take it seriously. They learn the secret to keep the Leos in check, i.e. constant appreciation and admiration. However at times they do have arguments about who should be in control. The Scorpio is not as aggressive and strong like the Leo, but they will strike back when least expected. They can be good as friends, colleagues, relatives, siblings and their only point of problem will be with authority. They need a lot of patience to take their relationships to the next level. Sometimes their goals differ widely and thus it may not be a good idea for them to be business partners.