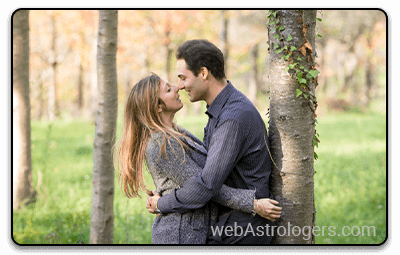 When the Leo and the Pisces come together to make a relationship, it can be interesting as well as frustrating. They are a lot of dissimilarities and some similarities in their personality which needs to be worked out sincerely to make their boding work. They have different needs, attitudes and approaches to life and have their own ideas and opinions. They need a lot of understanding and adjustments to make their relationship work. The Leos are very dominating and controlling while the Pisces wants to live a very simple and carefree life. Leos like to be in charge of people around them while Pisces wants to make people around them feel relaxed and uncontrolled.
The Leos have a very strong personality. They know exactly what they want in life and will do everything possible to achieve it. They are friendly, helpful and generous people who will never deny help to a person in need. They are born leaders who like to be in charge of everything and everyone around them. However they are very responsible to ensure that everyone under their control is fully taken care of. They are highly protective of their loved ones and will go to any extent to take care of them. Sometimes they become too possessive and controlling which makes it too difficult for people around them. Appreciation and admiration works wonders with them and it is the best way to get anything done from them. You order a Leo and they will hardly budge, but when you request them they will be more than willing to oblige.
Pisces are ever willing to compromise and make adjustments just so that people around them are happy and satisfied. They are very submissive, always trying to avoid conflicts and trying to make truce with people. They are great in making friends with people and people enjoy their company as they are very pleasant to hang around with. They are very humble, polite and down to earth and know how to handle people very well. Sometimes they are too confused and not sure of what they want in life. It takes a lot of time for them to take a decision. They tend to listen to everyone and get confused in the way.
The Leos love to dominate and the Pisces have no problem being the submissive one. Hence in this sphere their relationship works well. The Leo gets what they want and the Pisces are happy to oblige. Both of them are very generous and helpful, never denying anyone help. However the Pisces knows no boundaries when it comes to being generous whereas the Leo knows exactly where to stop. The Leo is sure and confident about what they want. It takes no time for them to take any decisions, whereas the Pisces can never take one decision without getting confused. They tend to get along well, with minor hiccups here and there. The Leo needs to remember that Pisces, though submissive have their own limits while the Pisces needs to remember that the best way to keep the Leos under check is by constantly admiring them.