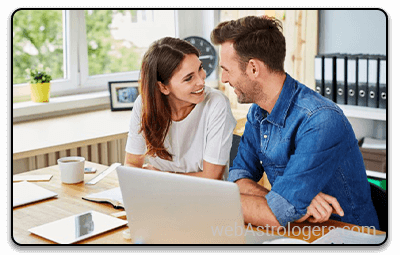 The Libra and Leo can share a very interesting relationship together. There is a lot to look forward to when these two people are together. Both of them are fun, generous, good at heart and honest people. They always share, care and want to get the best of life. They share a special bond with each other which goes to a long extent. There are both similarities and differences between them. The main point of contention between the two is that Libra is a more collective type of person, thinking more about others than themselves whereas the Leos are more of an individualistic people, thinking more about themselves than others.
The Leos are smart, intelligent and dominating individuals. They are always in the forefront of everything. They are born leaders and very capable. They know exactly what they want in life and work hard to achieve it. They want their life to be perfect with all the comforts and luxury at their disposal. They like to be the centre of attention and at the helm of all the affairs. The best way to impress them is by appreciating or admiring them. It simply sweeps them off their feet. They are not very open and receptive to criticism hence it is best to keep them away from it. They are very positive and optimistic and always look at the brighter side of life. For them no goal is unattainable and they will never get deterred with all the obstacles in life. They will never let minor setbacks come their way.
Librans are very generous and good at heart people. They have a charming and attractive personality and are very compassionate and subtle. Usually they are bright and optimistic and very down to earth people. Sometimes they go too over the top and dramatize things beyond necessity, but they never mean harm to anyone. They are very truthful and honest people and will never compromise truth for anything else in life. They like to be in charge of some authority and being independent is one of their strongest needs. They are quick in adapting to new situations and people are not very resistant to change. They are very serious about their life and their responsibilities.
Leo and Libra both are very responsible and caring. They will never leave or abandon those people who are in need. They are very generous and helpful people and good to hang around with as well. Sometimes there is perfect balance when the Leo tries to use their authority and the Libra accepts it without any fuss. Both of them can turn any loss into a gain with their dedication and sense of responsibility. They will never have a boring conversation between the two but it does not mean that they will agree with each other all the time. The Libra is very humble and polite and Leos like this as they do not like people giving any orders to them. Whenever the Libra wants the Leo to do something, they will always put it as a request and the Leo readily agrees to do so.