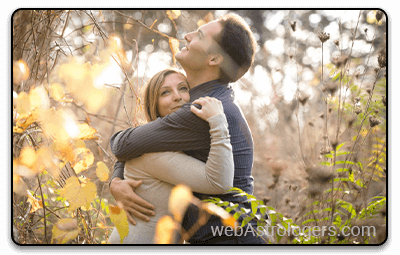 The Leo and Capricorn have totally different personality. They have different attitude and approaches to life. the Leo's are very loud and expressive whereas the Capricorn's are very quiet and subtle. The Leo things that the Capricorns are very inexpressive, always keeping things to themselves while the Capricorn's think that the Leos are very arrogant and dramatic. In spite of all the differences they find a common thread to bond together. The Capricorn enjoys the bright and lively side of Leo while the Leos like the good sense of humour of the Capricorns. With all these similarities and differences, when these two individual come together they make an interesting bond.
The Capricorns are very disciplined and committed individuals. They are serious about their life and goals and work hard to achieve them. They don't like taking risks and are safe players, always getting into things that are safe and tested. Their strong determination is supplemented by a strong patience which makes them very capable. They may find it difficult to express their feelings to other but they are very close to their near and dear ones. They are kind, gentle and protective about their loves ones. They look for a happy and secured family life, completed with a loving and understanding family and good bank balance to take care of all the needs. From the outside they might appear to be cold and snobbish but on the inside they are full of emotions and feelings, always looking for love and attention.
The Leos have a very strong and dominating personality. They want to be the leader in everything they do. They are ambitious and determined to meet all their aims in life. They are hardworking, dedicated and focused and will never get astray from what they want in life. They have strong faith in themselves and their abilities and will never doubt it at any cost. They do not like people criticizing them as they have high self-esteem. Sometimes their self-esteem takes the form of ego and stubbornness. They are very generous, good and caring people. They take good care of people under their control. They will ensure that their loved ones are fully protected and they get all that they want in life.
Both the Leos and Capricorn are very intelligent, authoritative and practical. They can also be quite stubborn at times. Even though the Capricorn looks more subtle that the Leo, they can get really stubborn at times, more than the Leo. Both of them have mutual admiration and appreciation for each other which helps make their relationship stronger. There is always a healthy competition going on between the two which brings out the best in them. Both of them have immense talents and qualities and they make full use of it. They make good friends, siblings, relatives and colleagues. They always keep each other in check. The Capricorn sometimes gets irritated with the extravagant and proud nature of Leo but will eventually get used to it. Both of them make extraordinary parents.