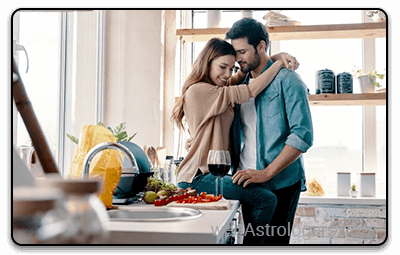 In the compatibility of Capricorn female and Gemini male, both make an extremely strained relationship, and that is not easy to handle for them. The Capricorn female and the Gemini male will need to work with each other to make a stable way, one that each one of them can go flawlessly.
The earth sign Capricorn and the air sign Gemini don't frequently find one another, for they possess opposite likings that make them to lead dissimilar lives. The Capricorn female is a homebody who is resolute and dedicated to her work and relationship, where the Gemini male is an independent and uninhibited individual who likes roaming and getting more knowledge.
The Capricorn female can help her Gemini partner turn into more ordered and dependable, and he can take her out of her shell and help her to see the most important facts about the situations and the effects of that situation on other thing. The Capricorn female and Gemini male both do have a common amazing wit, and their ironic teasing will take them nearer with each other. And if there is much appeal, they will bring their correlation towards the bed.
This is where their dissimilarities may improve the romance, for he is a male with various ideas and she is a firm stage to talk about the ideas. While the Capricorn lady might not be as bold as he is, she surely possesses the endurance to continue with him and give a pleasing physical meet. The Gemini man, too, may help to gently introduce or accustom her new and thrilling ways of love-making she not know before.
And she will need to relax and have more enjoyment with her energetic Gemini mate. The Gemini male has artistic choices for her and she has serious ideas for him, and if the Capricorn and Gemini couple may collaborate on the similar course, they will walk it holding hands for lifetime.
If the Capricorn female and Gemini male do get together and start a talk, it's obvious from the beginning that they have very little in common. The Capricorn lady is diligent and steady, while he is free from care and fickle. She looks ahead and plans all, and he lives in the here and at the present. The only approach both can unite is if they help one another out with their limitations.
The Capricorn female and Gemini male will both need to be open minded to keep on with a sexual pairing. If she doesn't let them to change things up in their lovemaking he might become uninterested with her everyday activities and want to escape. He's likes exciting activity and unusual experiences, and she'd rather continue effective or reliable. They will need to work with each other to keep things from becoming too crazy or too old.
And this will also need to keep in other areas of life, for they have very dissimilar visions on the daily routine. The Capricorn female is successful and in control of his finances, whereas he is not careful and profligate. She will willingly manage all of the obligations.
But if the Gemini man makes any reckless choices about their correlation she will be aloof and remote to him until he makes things right. And because he doesn't mind that much on the small details that might not happen. He will need to be more responsible for his deeds, and undertake a more grave part in her life if he wants to keep his Capricorn partner.
If the Capricorn female and Gemini male match might get a balance between lightheartedness and thriftiness, they will go far as a pair with great love match.