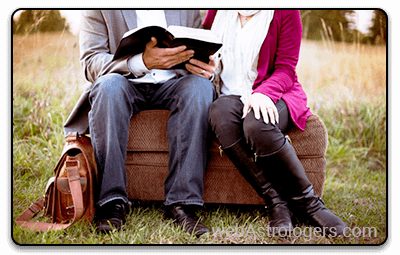 In the compatibility between Cancer woman and Cancer man when a Cancer female falls for a Cancer male, it is a perfect match in reality. Being the similar water sign, he knows her shifting feelings for he feels something same. And their common watchful character and dedication makes this correlation very pleasing when the Cancer lady and Cancer male finally make a decision to live with each other. This pair is perfectly matched in all areas.
The Cancer woman is a great partner for the Cancer man, because they already know the partner's want for ease and safety. The Cancer male is a constant provider, and she is a superb homemaker, making this an instant union with outstanding love compatibility. He is fascinated to her compassionate nature, and she welcomes his style when dating a Cancer male.
Neither one is impatient or very rough around the edges, helping them to match with each other simply and obviously. While the Cancer female might be emotional sometimes, he also is simply enthused by a same energy. This assists to bring them nearer together when others would be angry by the continuous disposition changes.
But it might take some time for both to tie as they are deliberate and systematic in their thinking method. Though, they will be instant companions, whose humility and honesty will support them take things to the peak when both are prepared. But this must be done without doubt.
Their profound love for one another continues after the lovemaking, and they might spend long time only unwinding with their erotic mate. Nothing is ever hurried between both, for they like to take the time to ensure all is precise. And this will increase their total pleasure of the sex, keeping them fully dedicated to their mate.
One time the Cancer female and Cancer male start a lasting dedication, they will do anything it takes to continue it.
The only stumbling block is that the Cancer feelings may overcome them, leads to disagreements. Although each one of them understands their mate's mood changes, they won't forever agree with the choices that come from them.
And one time things become intense these two might move back into their shells, making it hard to get a decision when dating this Cancer female. This might make a gap amid the two regularly attached love partners, as both will be thinking over what the other one said and did. Moreover, it is at times tough for one or the other to surrender control if they experience their reason is only in this compatibility.
The Cancer woman in love is as in the habit of being the realistic one in every circumstance because he is as they are both nagging. This might stretch the struggle doubly as neither one will admit defeat easily.
As long as this pair may get a method to converse their view and way of thinking, their common wish for serenity and synchronization will ultimately succeed. And the Cancer pair may return to the satisfying life they experience only being in one another's company. This pair is same in several areas.