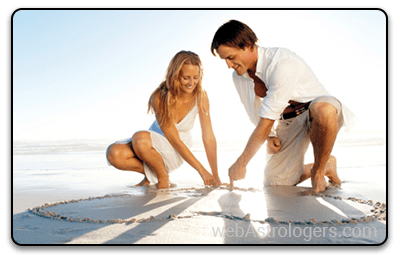 The Aries female and Gemini male match and magnetism are frequently instant, as the female and the male make straight away pals. The Gemini male's fascinated by her force and intellect, and his zealous personality fulfill her requirement for enthusiasm in this Aries match.
The Aries female in love likes his same want for independence to follow anywhere the fate takes him. But for her, she is very ambitious in her search, which may cause to uncertainty when the Gemini male in love does not demonstrate the similar curious search.
Each one of them is loving suitor and his gift to make romantic imaginations may assist to stimulate her want for variety in their affection. Plus, being ruled by the planet, He is good at contact and will show his love and appreciation of her which she will need frequently. The single difficulty that might come up in this Aries woman and Gemini man correlation is his propensity to turn out to be swept away by the instant.
This type of relation will long last, because the Aries female will start everlasting fresh exciting activities.
And her Gemini male will happily stay on for the journey. If the Aries female dating the Gemini male give one another the freedom that they wants to succeed, this couple will stay the ideal compatibility.