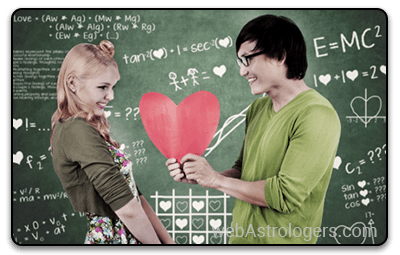 The sign of Aries is very voracious and vulnerable when it comes to fulfilling their missions, achieving their goals and ordering others. While they are very passionate about what they do, they are also highly clear as to what they really want out of their lives; whether it is professional or personal.
But on a personal front, love is the reason for their existence and one of their necessities. Due to their competitive nature, it might happen that they want to out shadow the passion and sexual desire of their partner's. This rounds up to something really sensational and cozy. But while an Aries male wants to romance a really feminine personality but also possess the ability to dictate her, an Aries female is more like an independent and vibrant soul who yearns for freedom and doesn't like at all to be dictated upon or directed upon. While an Aries male loves winning, loves dominating and taking things in his hand; an Aries female doesn't like to be overshadowed or interfered upon by someone else. So one can clearly see the distinction between the two in terms of the way the genders are towards each other. But that's the only reason why their chemistry sparks when they are together because then they are inseparable. But things can go a little hay way occasionally.
Their love affair can be something wherein they fight with each other a lot when it would come upon their egos but it can also be something in the way that they support each other like crazy if someone else points their partner in the public as they are highly protective about their companionship. So two Aries can have both kinds of companionships depending upon their intellect and the time at which one of them or even both, get down from being red headed and solve the matter calmly. So two Aries can be both highly destructive and constructive towards their companionship and how the correlation would be at the end depends solely on the two.
The best thing about two Aries in a correlation is their striving to trust. As Aries is a fire sign, they become resilient and start acting defensive if they know they're wrong but don't want to accept or don't want someone else to point out their inaccuracies. If decided upon, trust becomes the base of their love affair. But because a male characterizes the desire to be with more females to bring that dominating side, trust can be an issue also sometimes. In that scenario, one of the two has to calm their minds down and take in-charge of the matter, but in a positive way. But again, their impulsive nature and lack of tactful skills makes them less compatible together.
The end conclusion is that being a fire sign, they have got that competitiveness in them and the desire to out-do each other. If worked upon well, their companionship can be something which anyone would desire, a very passionate and trustworthy. But if not, then the very same passion and fire can burn the companionship also.
It is better that while being in a companionship, both agree upon terms to be calm when the other is going crazy on head and also to compete together instead of competing against each other. Compromising is something which really needs to be adopted with a support to motivate each other and not to overpower.