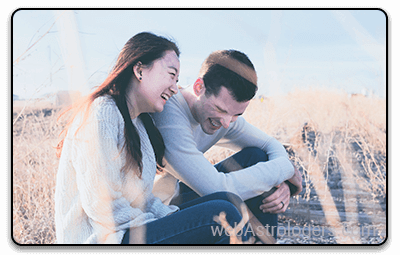 In the compatibility between Aquarius female and Virgo male, she is innovative and lighthearted while he is rational and firm. For this relationship succeed, it will need lots of hard work.
The Aquarius female is a social and friendly with everyone, while the Virgo man is one who likes to stay at home. But if the Aquarius female and Virgo male do get together, she will take the first step, being the outgoing one. Even if he is a shy and reticent one, he draws her right away with his dynamic mindset. He concentrates to slight facts and she think differently, unconventionally, or from a new perspective, so they get together in their search for knowledge.
Aquarius woman can help to enlarge his prospects if he remains an open-mind, and Virgo man can offer her a firm base off of which to put her thoughts. Due to these balancing traits, both will finally take things in the bed. They can increase their mate's feel if they unite their dissimilar sexual outlooks, and make an equally satisfying pairing.
His watchfulness is generally a nice thing, except when it stops them from going ahead in their correlation. She takes the reins in that situation, and her decisive thinking abilities frequently help them to go through everything. For the Aquarius female likes her Virgo male's caring and encouraging approach, and he likes her curious intuition. With this sort of admiration, they make a firm pair.
In between the sheets, the Aquarius female and Virgo male pair will need to concentrate on their characters dissimilarities, for he is slow and firm and she is wild and free-flowing. She loves to play mind games and dream to begin things off, but he doesn't bear in mind any of that. He likes the easy physical satisfaction of their sexual pairing while she lost in imaginations.
The Aquarius woman feels all on a cerebral plane and he doesn't comprehend her mental feel. She might be fed up with his conventional ways while he gets her "anything-goes" outlook domineering.
A little give and take will also need to maintain in other areas of life, for the Virgo man likes a comfy life and she doesn't care for some tiny clutters. She is at all times out and doing something leaving him alone and he senses bad about this. On the other hand, his shortage of creativeness makes the Aquarius woman upset while making plans.
As long as they trust in one another's strong points and agree to their weak points, the Aquarius female and Virgo male pair can go for the long time with superb love match.