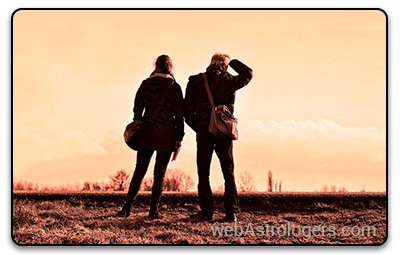 In the compatibility between Aquarius female and Leo male the thing they both commonly have is their abundant energy. Both jointly create a powerhouse of a pair. She just needs to be watchful not to hit his ego and he needs to stay away from trying to manage her uneven character. The complete love match between both is insignificant.
It's an immediate union between the both, for these two like an excellent gathering. While she's interacting enthusiastically with everyone he's closely involved in it, liking all the plentiful notice he's receiving. Both can take the first step as they are both outgoing persons, and once they begin conversation they don't stop.
The Aquarius female is energetic and full of thoughts and he's fascinated to her enthusiasm. The Leo male, too possesses the self-confidence that she likes and tries hard to copy.
Their humorous chat is energetic, and they dare one another to continue. He loves her matchless viewpoint to the world and she likes his firmness of nature.
If her concentration is on him, things are well. But if the Aquarius woman starts to roam even a little, the Leo man ego will be badly affected. She might get this dramatic in the beginning, and it might go along a different path which leads away from each other. But their appeal is very powerful they will both accept take things in the bed.
The Aquarius female and Leo male will need to get the correct balance between his ego and her disconnect if they want to have a suitable pairing. Once he is dedicated to this correlation his tenderness is continual, and she will react in same manner.
The Aquarius female and Leo male couple will see a few disparities in their viewpoint to physical relationship, for she likes their sex on an intellectual plane while he is likes it on a physical level. She commences things off with mind games and humorous love, which the Leo man responds to at the start.
But then his basic nature conquests and he takes the reins. His zeal and strength can be a little domineering for the Aquarius woman, as she is very concerned with an intellectual feeling.
The Leo man might get upset if he can't take her stop daydreaming and bring her mind and attention back to reality, for that implies she isn't giving him sufficient notice. He is the person who is in charge and he's seeking a loving mate to have a high regard for him. If she does, he will give back the support ten times, but she gets this a bit preposterous.
Even if these two are rational people, Leo men are innate leaders who think their approach is the best approach. But Aquarius women like to think in an original or creative way, adding an exceptional viewpoint to his thoughts. This is an excellent pairing if they decide on who is right.
But if they don't be in agreement she will see the true lion roaring. Again, she will get him domineering and will not react gently. This might keep on the disagreement for more time than it has to be, and she may need to yield to continue agreement in their correlation. But if she can learn tolerance and he can learn to pay attention, they will be an unstoppable energy.
Because of their different nature this is one tough correlation that requires lots of effort to be successful.